Beginners Guide to Electric Vehicles
Introduction
Electric Vehicle Types
Choosing an Electric Vehicle
Charging Technology
Charging Your EV
Home Charging
Solar and Ways to Reduce Your Bill
Contact the Author
Introduction

My name is Todd Clark and I am an advocate of electric vehicles. I purchased my first electrified vehicle in 2012 when I took delivery of a Chevrolet Volt. I was looking into purchasing a compact SUV, but I could not make the jump, knowingly going to into a car that was going to cost me so much gasoline costs.

Initially, the Volt sounded so good. It drove for 38 miles on electric before a gas engine kicked in to give the car much further range. The car was a joy to drive until the first month's electric bill arrived. I discovered driving 38 miles on electricity was running about $4, more than the cost of driving the same distance on gasoline. In the following weeks I researched electricity costs and embarked on the project of installing a dedicated electric meter to reduce the cost of electricity to about a dollar.

After getting a handle on electricity costs, I leased a battery electric Honda Fit as an extra car. We found out we loved it so much that it replaced our three year old Toyota Highlander SUV. After leaving the Toyota on the street for almost three years with little use we finally sold it off. Today we have transitioned our family fleet to Tesla and we have never been happier.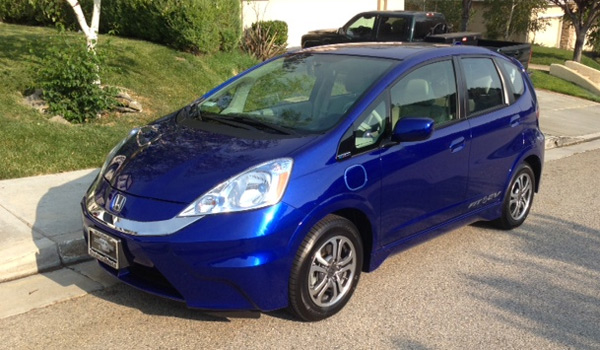 Our 2013 Honda Fit EV

My narrative applies to all electric vehicle. However, you will notice a common thread that I am impartial to Tesla vehicles. I have owned General Motors, Honda, and Tesla electric vehicles, and I have found our Tesla to be superior to other electric vehicles.

If you are considering purchasing a Tesla vehicle or solar system use my referral code during the purchase process to receive 1000 miles of free Supercharging. https://ts.la/todd53705. In return I recieve supercharging for my own car. This web site is something I maintain out of a hobby, and any supercharging credits I receive help fund the web site hosting. After six years of hosting this site I have never had anyone use my referral code, but I am hoping someday someone will.

This web site is setup as an online tutorial. At the bottom of each page is a link to the next section. I wrote this with good 'ol fashioned html and pages load fast.

NEXT SECTION: Electric Vehicle Types


Helpful Links

Use my referral code to receive 1000 miles of free Tesla Supercharging when you purchase a new Tesla:
https://ts.la/todd53705